As Focolare Teens4unity, St Patricks High School Iten, Kenya, we made a huge step in our journey towards achieving our ambition on the world without hunger. Not only hunger of food and drinks, but also hunger of love.
We joined hands as a team and consolidated the small contributions we could manage to run the program. Together with my other two friends Benjamin Musya and Christopher Nyakundi, we identified two street kids who had began their day to today activities of brushing through the Eldoret garbage sites for their morning meal. We bought them a meal after which we engaged them in a friendly talk.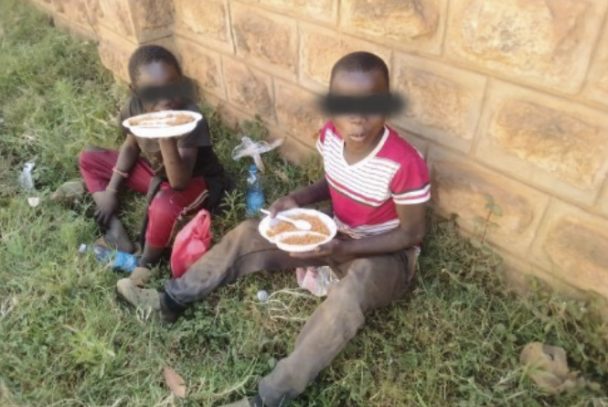 From what we heard from them, the elder one Micky who is 11yrs old, left home due to marital conflicts between his parents who are both drug addicts and are unable to provide for them with the parental care and other basic needs. The younger one Peter, about 10yrs old left for the street life after being rejected by his dad who later divorced with his mum.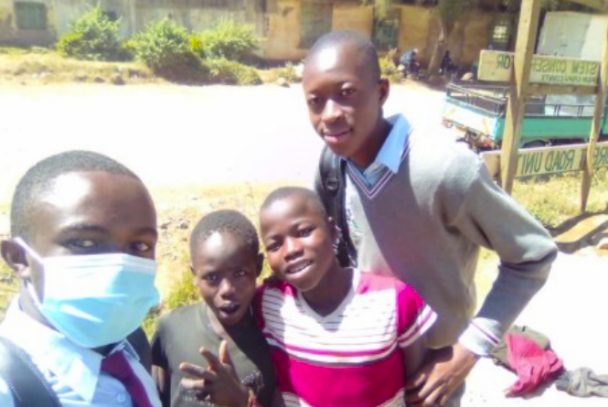 The street, rotten food, cold nights infested with mosquitoes has become their home in the face of their hardship. They desired to be in uniform as we were and go to school too but the situation could not allow them.
They were very happy and grateful for the food and clothes we bought for them, and most importantly the time we spend with them and the jokes we cracked with them gave them a hope in life. The last round of our charity was to a crippled woman on the street begging for money.
We offered her some money and our word of encouragement left her smiling which was a sign of hope to her.
These are just but a few cases of those who need us to feed and quench their thirst for love. Let us unite our least efforts and keep burning the candle that was lit by Chiara Lubich or be the mir or that reflects the light.
With Jesus Christ let's keep spreading the warmth of love.